Helping our clients understand their rights and obligations, within the framework of the laws of Virginia, is one of our primary concerns.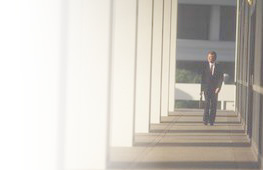 To Nurture our Clients:
The most important objective of S. Page Allen & Associates is to provide our clients with a sense of comfort and understanding of how we can satisfy their legal needs within the framework of the laws of the Commonwealth of Virginia.

We conduct business with our clients consistently, with honesty and integrity and without discrimination.

To give the best possible service to our clients in prompt response to their needs: One of our strongest assets is our professional support staff who have over 50 cumulative years of paralegal experience. Our firm utilizes the most up-to-date technology and state of the art equipment in the industry. We maintain a complete in-house law library; have access to West Law, Find Law, and LexisNexis. Our professional staff consistently exceeds the CLE requirements.


Embrace Our Community: S. Page Allen & Associates seeks to be an integral part of the community we serve. We take every opportunity to inform the community of the attorney's role in real estate transactions, to provide legal advice for estate planning, to assist clients in business organization, and to represent our clients in disputed matters of the law. Page Allen teaches and lectures in many educational and professional settings. She also sits on boards and committees of numerous professional and community organizations.
It's important to remember that your attorney is your counselor and representative. They are responsible for looking after your interests, and yours alone. While other people involved in your legal matters may be knowledgeable, no one can be expected to represent you as well as your own attorney.